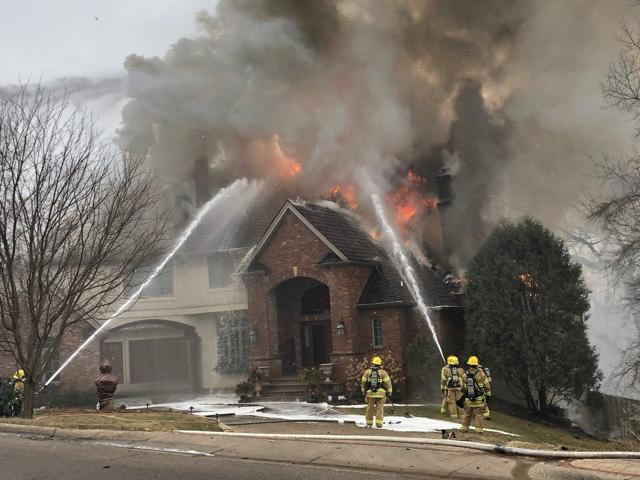 Smoke Damage Restoration
If your property has been suffocated by smoke damage, then call Tidal Wave Restoration to get the ball rolling on repairs. We are proud to offer premier smoke damage restoration in Atlanta, GA, and surrounding cities within Georgia. Call now to have a specialist dispatched to your location as soon as possible. Once we assess and help your document the damage, we can get started on the smoke damage cleanup and smoke damage repair and restoration. Our friendly representatives are on standby to take your call now.
First, We Assess and Record the Damage
According to a study by the Insurance Information Institute, 23.8 percent of home insurance claims were related to fire and lightning damage, with the average property damage claim payout at $77,340 between 2016-2020! If you want to get your fair share of the bargain, then you must be diligent and meticulous.
Tidal Wave Restoration will help you in this process, and it starts with assessing and recording the damage. Our specialist can dispatch to your location as soon as possible to investigate the situation and help you document the damage. This will be crucial when we file the insurance claim and bill the insurance provider directly! Tidal Wave Restoration is here to help YOU.
Let's Contain the Smoke Damage!
Just because a fire is out does not mean the damage has paused. The acidic compounds in soot, ash, and other residues from the fire are probably eating away at your property as you read this! Think of termites, but capable of corroding metal. As you can imagine, soot removal is one of the first things we do when performing a smoke damage restoration project. There is no time to waste. Call Tidal Wave Restoration to have a crew dispatched to your location as soon as possible. We are prepared to get started on soot removal in Atlanta today!
Time to Cleanup!
With the damage contained, we can get started on your PROFESSIONAL smoke damage cleanup in Atlanta. Our crew uses advanced tools and equipment to thoroughly clean up the mess. This includes the visual mess as well as the awful smell associated with smoke and fire damage. When we are done with your property, we want the air to smell fresher than ever. Call Tidal Wave today to get started on the cleanup.
Have you decided smoke damage cleanup is not exactly a DIY project – midway through the project? We are happy to pick up where you left off! Call Tidal Wave Restoration to consult with a friendly representative today. We are happy to hear about what happened and propose a program moving forward. There is no wrong time to get started!
We Are Always Ready to Take Your Call
There is no bad time to call Tidal Wave Restoration. We take pride in providing emergency smoke damage restoration services. Our live representatives, dedicated specialists, and experienced crew are on standby to take your call. Call Tidal Wave now to get started!